Does earning a competitive rate of commission without having to do any paperwork sound too good to be true?
At Mobile Homes Insurance Service, it's a reality.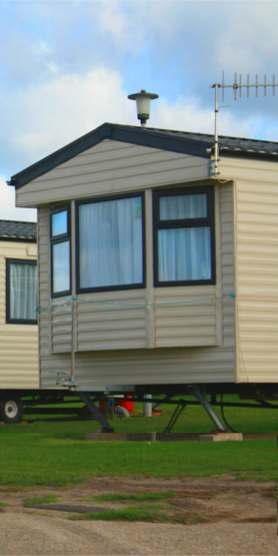 When it comes to insurance, your average Holiday Home owner will often look to purchase insurance for their home from the owner of the site. As the Site Owner, it will also be your responsibility to ensure they have insurance for at least Third Party Liability cover. However, the amount of time and paperwork it takes to arrange and check their insurance can be a nightmare, particularly if you own a large site. Providing your customers with quotations, amendments, policy documents and renewals all mean expensive administration costs and many man hours. If they do choose to insure with their own company you could find yourself with hundreds of documents to check through to check they are insured adequately. Furthermore, following new regulations implemented in 2013, you will need to be authorised and regulated by the Financial Conduct Authority if you are to sell, administer or even advise on any Insurance matters.
Why go to all the trouble when we can do everything for you?
At Mobile Homes Insurance Service, we are able to set up an account for your site. You will simply need to issue one letter to your customers giving our details and asking them to contact us for a quotation. You can then sit back and relax, safely in the knowledge that the homes on your site are insured on a fantastic package built with over 40 years experience in this market.
What's even better is that we will agree a competitive level of commission to pay you for each and every one of your customers that insures with us.
Once again, the only work you will need to do is pass our details around. No administration work, no production of documentation, no regulation issues, no fuss. Can you afford not to have an account with us?
Call us now to discuss what we can do for you, or click below and submit your details for a callback today!